An Analysis of Mario Castelnuovo-Tedesco's Vogelweide: Song Cycle for Baritone and Guitar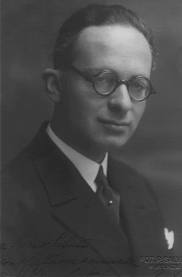 Castelnuovo-Tedesco's meeting with the great Spanish guitarist, the late Andres Segovia, began a collaboration between composer and performer that lasted over thirty years. This friendship resulted in not only a wealth of solo guitar repertoire, but inspired Castelnuovo-Tedesco to write music for the guitar in combination with other instruments, including works for guitar and voice. Whereas the vocal music by his countrymen in the Nineteenth-Century had reduced lyrics to being a vehicle for melodic expression, Castelnuovo-Tedesco's models for vocal composition were the German-Romantic composers of Lieder. Franz Schubert, Robert Schumann, and Hugo Wolf had chosen the texts of great literary figures and tried to respect and convey these words in sound. Castelnuovo-Tedesco pursued this approach in regard to his own vocal music.
This treatise attempts to support Castelnuovo-Tedesco's philosophy of musical text depiction in his song-cycle for baritone and guitar, Vogelweide. Through harmonic and formal analysis, it will be shown that Castelnuovo-Tedesco respected and conveyed Walther von der Vogelweide's text through music.
An Analysis of Mario Castelnuovo-Tedesco's Vogelweide