Transcribing the gamba music of Marin Marais to the guitar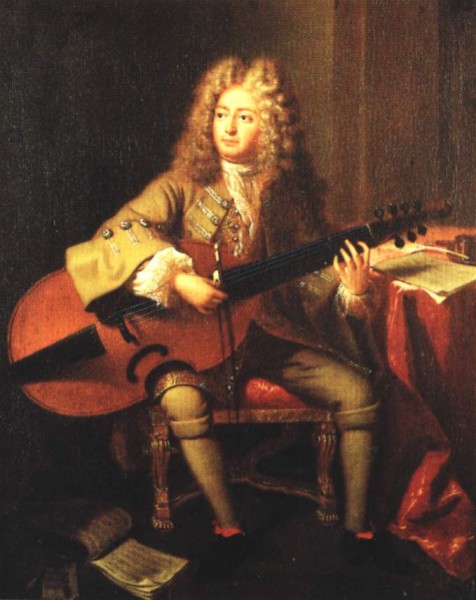 One of the most important representatives of the French Baroque style, Marin Marais(1656-1728) was a virtuoso gamba player (Fr. viole, It. viola da gamba or gamba in short, Eng. violor commonly used gamba). SainteColombe, with whom he studied in his youth, is believed to have said that he had students who surpassed him but Marais would never have pupils who would surpass their master. Like François Couperin, Antoine Forqueray, and Jean-Baptiste Lully, Maraiswas employed by the French King Louis XIV. His rank was Ordinaire de la Musique de la Chambre du Roi,in other words Staff Musician in the Chamber of the King.While holding this court position he studied composition with Lully who becamehis mentor. Marais wrote most of his instrumental works for one, two or three viols and continuo. He published them
in five volumes –or books as he called them–each titled Pièces de Viole, over a period of thirty-nine years. The books werewidely successful due to Marais' fame in Europe as a virtuoso gamba player and the
overwhelming popularity of the instrument at the time.
Each volume consisted of two separate part-books, one for the viol and the other for the continuo. On the viol part he meticulously notated the ornaments, the vibratos, and the signs specific to the viol technique. On the continuo part, he specified the harmonies using the conventional figured bass notation. In each volume he included detailed introductions, which provide an insight into not only the interpretation of his works but also the interpretation of the French Baroque music in general
transcribing the gamba music of marin marais to the guitar