Annotated scale exercises developed from Luigi Legnani 36 Caprices op. 20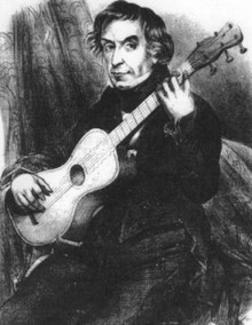 Luigi Legnani's 36 Capricesare thought to be among the most demanding works in all of classical guitar literature. This is due in large part to the extraordinary number of virtuosic scale passages found throughout these pieces. Yet there are no works available that provide a logical step-by-step approach to help develop the skills needed to perform these passages.
This project acts as an excerpt workbook designed specifically to help advanced guitar students perform the scale passages found in Luigi Legnani's 36 CapricesOp. 20, while simultaneously introducing practice techniques that are applicable to scales found throughout the guitar repertoire. Using concepts illustrated by Scott Tennant in his seminal book Pumping Nylon, this workbook combines the practicality and convenience of pre-conceived exercises devoted solely to the performer's physical development, with pragmatic observations emphasizing important technical concepts unique to each exercise-set.
Most scale passages found in these capricciare not merely single-position scalar lines but are a confluence of several fundamental techniques that often occur simultaneously with the scale itself, such as contrapuntal bass lines, shifts, chord accompaniment, and slurs. It is therefore assumed students who would use this study already have a working knowledge of these aforementioned techniques. This project will allow them to apply their knowledge in the most practical way—i.e., to execute some of the most difficult works in classical guitar literature, namely Legnani's 36 Caprices.
Descargar PDF
Annotated scale exercises developed from Luigi Legnani 36 Caprices op. 20