Modality and technique in guitar improvisation of Joe Satriani and Steve Vai
6
0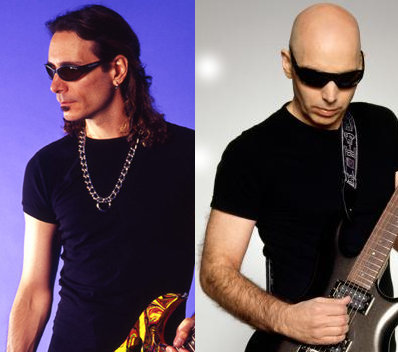 For a long time rock music was considered the music of youth. It seems to have
gone unnoticed that today's audience and performers of rock are spread throughout the
generations; today it is performed and consumed by parents and grandparents. This
characterisation of rock as youth music came from the earliest analysis of rock through
its song poetry, which portrayed and reflected experiences and feelings of a new
generation in the Western world. Rock songs were rather successful in discussing the
issues of youth in this world.
Recently rock has emerged as a legitimate subject for academic discourse.
According to Matthew Brown a lot of attention to rock has been raised from a wave of
pluralism and interdisciplinary research and partly from the sheer importance of this
music. Brown states that "rock music is an important resource for evaluating and
perhaps even refining current theories of musical behaviour."
According to Nicholas Cook rock should be used as a catalyst for opening theory up to new perspectives. This
would benefit the understanding of all music.However, discussions of rock music have
tended to focus their attention on issues of social function and meaning. Detailed
musical analysis was avoided for a long time, because of the inferiority of genres of
popular music in the eyes of traditional musicology. The area in rock musicology that
most needs further expansion is the manner in which the music itself is experienced. A
number of texts addressed to rock music analysis have initiated the expansion of this
area...

Download File
modality and technique in guitar improvisation-satrianivai